Certificates and awards
Quality assurances backed by leading industry bodies
Technical excellence, expert care for our partners and 
commitment to the highest security standards.
Certificates
Years of functioning at the core of telco technologies have resulted in top industry standing and reputation as the leading provider of mobile communication services.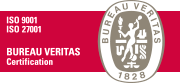 Infobip is compliant with the strict data security standards set by the payment card industry. We are trusted to process sensitive cardholder data with maximum security and reliability.
View PCI DSS certificate

The GSM Association Open Connectivity program provides a framework for next generation roaming and interworking solutions. As an OC Certified SMS Hub Provider, Infobip is an industry leader in next generation SMS interworking solutions.

Infobip is an EE Accredited Partner, in recognition of a direct connection and sustained business relationship with EE, the UK's biggest and fastest network.

Infobip is compliant with the requirements of the Cyber Essentials Scheme. Our CPaaS (Communications Platform as a Service) IT infrastructure is a trusted provider of secure services to UK based clients.
View Cyber Essentials certificate
Awards
We're standing at the forefront of business communication and driving innovation in the global messaging marketplace.
ROCCO BEST-RATED A2P SMS VENDOR (2018)
With an average score of 4.47 out of 5, Infobip is the world's best rated vendor in ROCCO's 2018 A2P SMS messaging vendor survey for the second year running. 369 MNOs rated 52 vendors for 35+ performance and leadership KPIs - with the Net Promoter Score, measuring customer experience and predicting business growth.
ROCCO BEST-RATED A2P SMS VENDOR (2017)
ROCCO has been providing independent and unsponsored research in the Roaming and Interconnect space since 2012. Its 2017 survey featured the greatest number of mobile operators, who rated vendors on over 38 performance and leadership KPIs.
CAPACITY MEDIA BEST ANTI-FRAUD INNOVATION (2017)
Our operator-oriented hardware SPAM monitoring and blocking solution was voted 2017's Best Anti-Fraud innovation. Organized by Capacity Media, the Global Carrier Awards recognizes accomplishments in technical, sales and marketing, and regional categories, featuring some of the largest names of the industry as contestants and winners.
REXPO INVESTMENT OF THE YEAR (2017)
REXPO is the largest international investment fair in Eastern Europe. In its sixth iteration, the event recognized the Infobip Pangea Campus as part of its Investment of the Year program. Two and a half years in the making, Pangea spans 3 floors located on top of 17,000sqm of Istrian land and currently serves as the company's headquarters.
DIGITAL SHAPER OF THE YEAR (2017)
Sponsored and organized by RTL Croatia, this award recognizes pioneers, both individuals and organizations, who best contribute to the digital transformation of business in Croatia. Infobip was recognized as the first-ever Digital Shaper.
CAPACITY MESSAGING AND SMS WORLD'S BEST A2P SMS PROVIDER AWARD
As a result of Infobip's industry standing, innovation and our fresh approach to operator partnerships through the BaaS model, we were proud to accept this prestigious award, further solidifying the company's technical excellence and care for our partners in 2015.
CAPACITY MESSAGING AND SMS WORLD: 4 AWARDS IN 2018
Infobip walked away as the big winner of the awards ceremony acquiring four awards. The awards received were: Best Messaging API, Best Messaging Innovation-Carrier Solution, Best Anti-fraud innovation and Best SMS/A2P Provider for the EMEA region.
CAPACITY GLOBAL CARRIER AWARDS 2016 FINALIST
In the tough competition of global mobile operators and vendors, we were shortlisted in the Best SMS Innovation category at the prestigious Global Carrier Awards.
MBEA is an annual recognition award program jointly organized by Malaysian Mobile Content Providers Association and Elite Expo Sdn. Bhd. It assesses the level of creativity, innovations, developments, and contributions of industry players to the mobile business industry.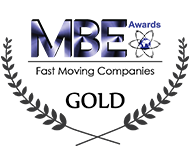 The prestigious award honors mobile business growth and success in Malaysia. Supported by the Ministry of Communications and Multimedia Malaysia (MCMC), it acknowledges excellent achievements of individuals, entrepreneurs, SMEs and multinational entities.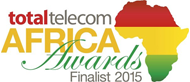 As a result of our two-year work in South Africa we've been shortlisted in Total Telecom Africa Awards 2015 in the Best Enterprise service category for our end-to-end messaging solution launched last year.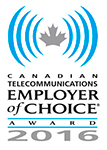 The Telecom Employer of Choice is awarded by the CCEOC, recognizing and promoting the best employers in Canada's telecommunications industry.
The Sarajevo Business Forum award acknowledges Infobip for active employment of young people, providing opportunities for education, knowledge acquisition and career advancement.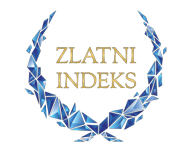 Our investment in education and dedication to student-based projects brought us three Zlatni Indeks (Golden Index) awards - Biggest Investment in Student Associations, Best Student Project Associate, and the Golden Index Grand Prix.